<iframe src="https://player.vimeo.com/video/86466165?autoplay=1" width="500" height="281" frameborder="0" webkitallowfullscreen mozallowfullscreen allowfullscreen></iframe>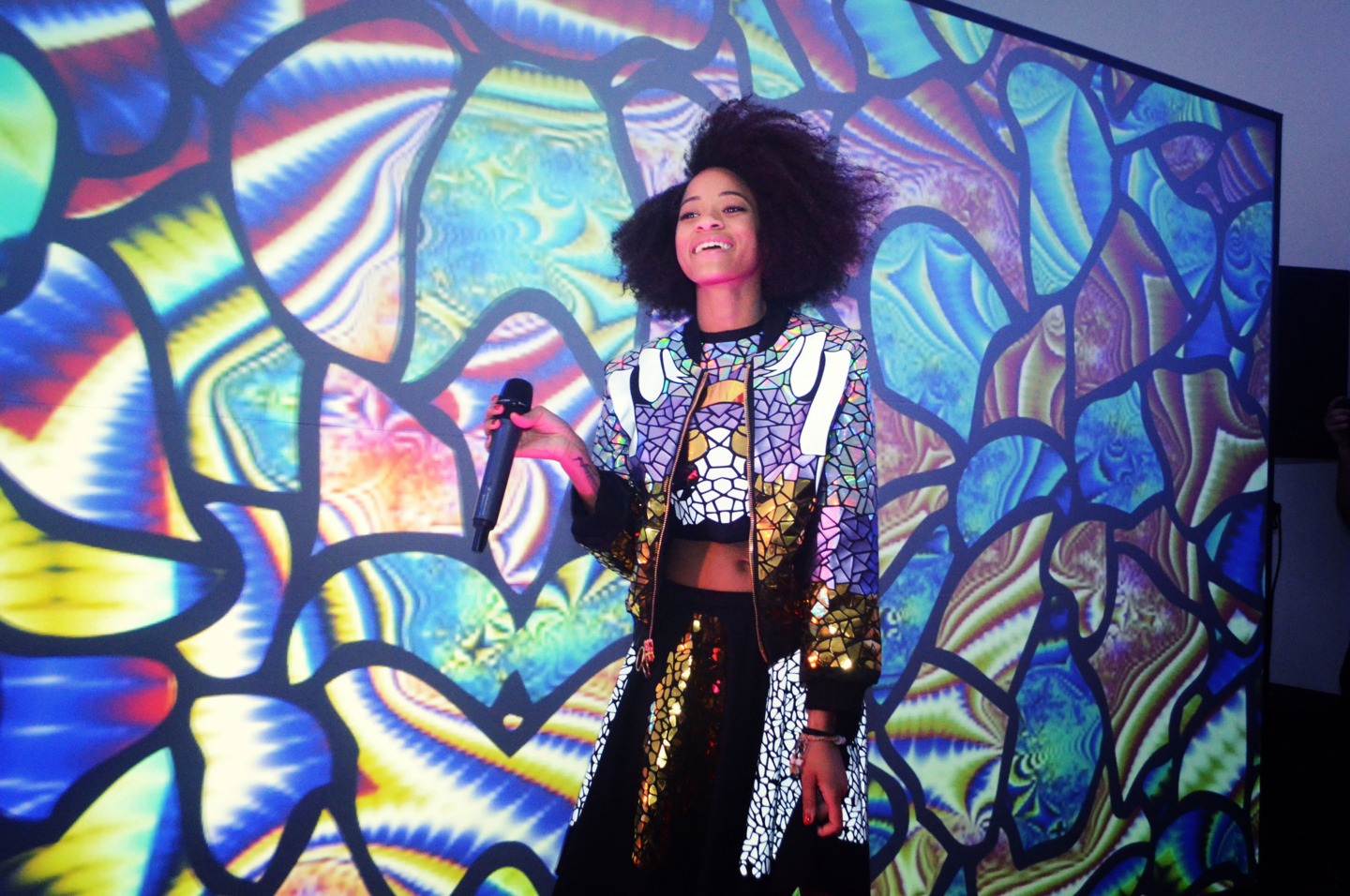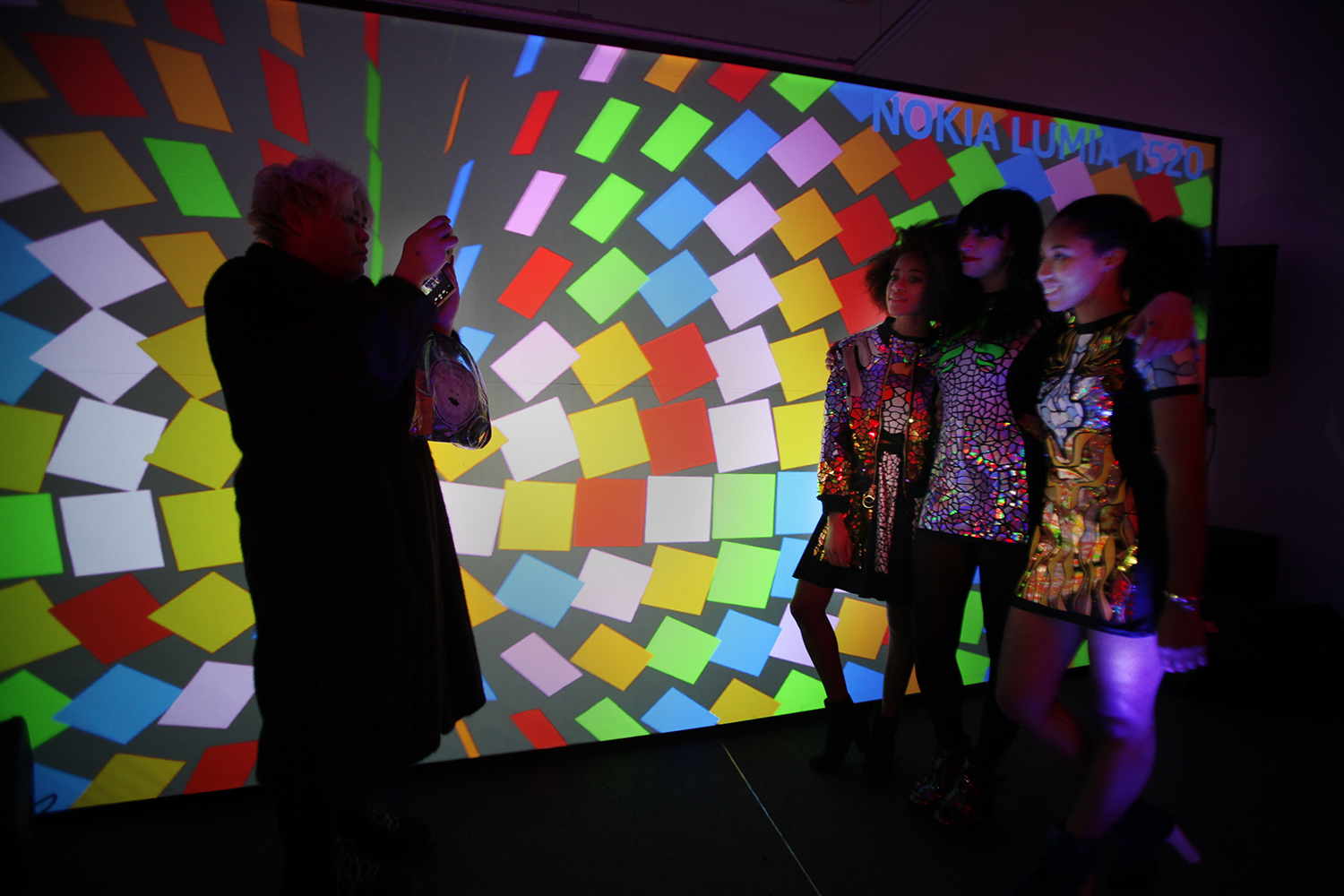 We worked with Vice to design and build a digital environment for Nokia at Fashion Week, New York to celebrate the work of fashion designer Mary Benson.
The centerpiece and highlight, a motion tracking stage that infused infrared camera data with video projections to track performer Kilo Kish and a playful room of taste makers.
Mary Benson's pattern and color are reference points that inspired the interactivity.