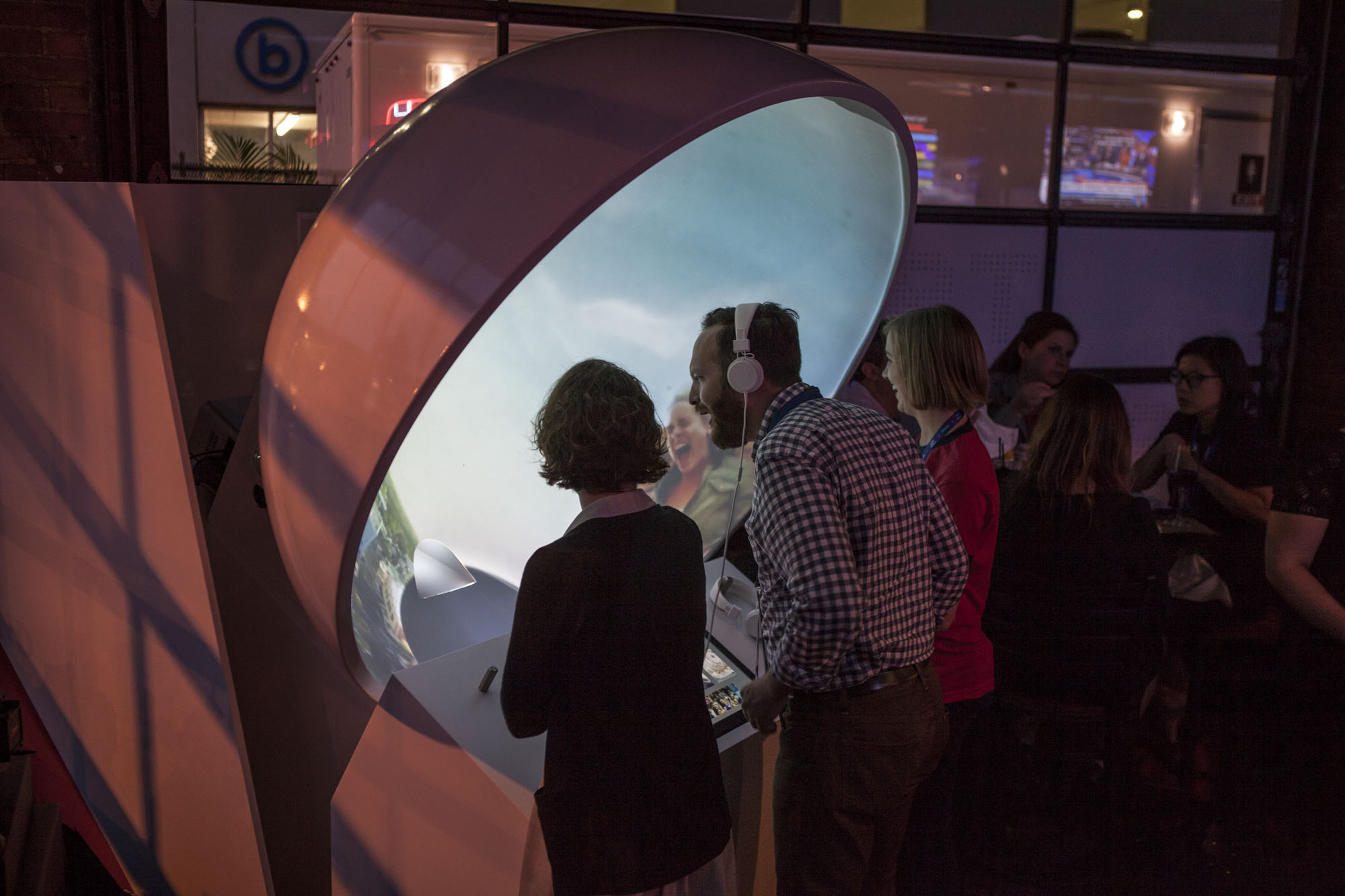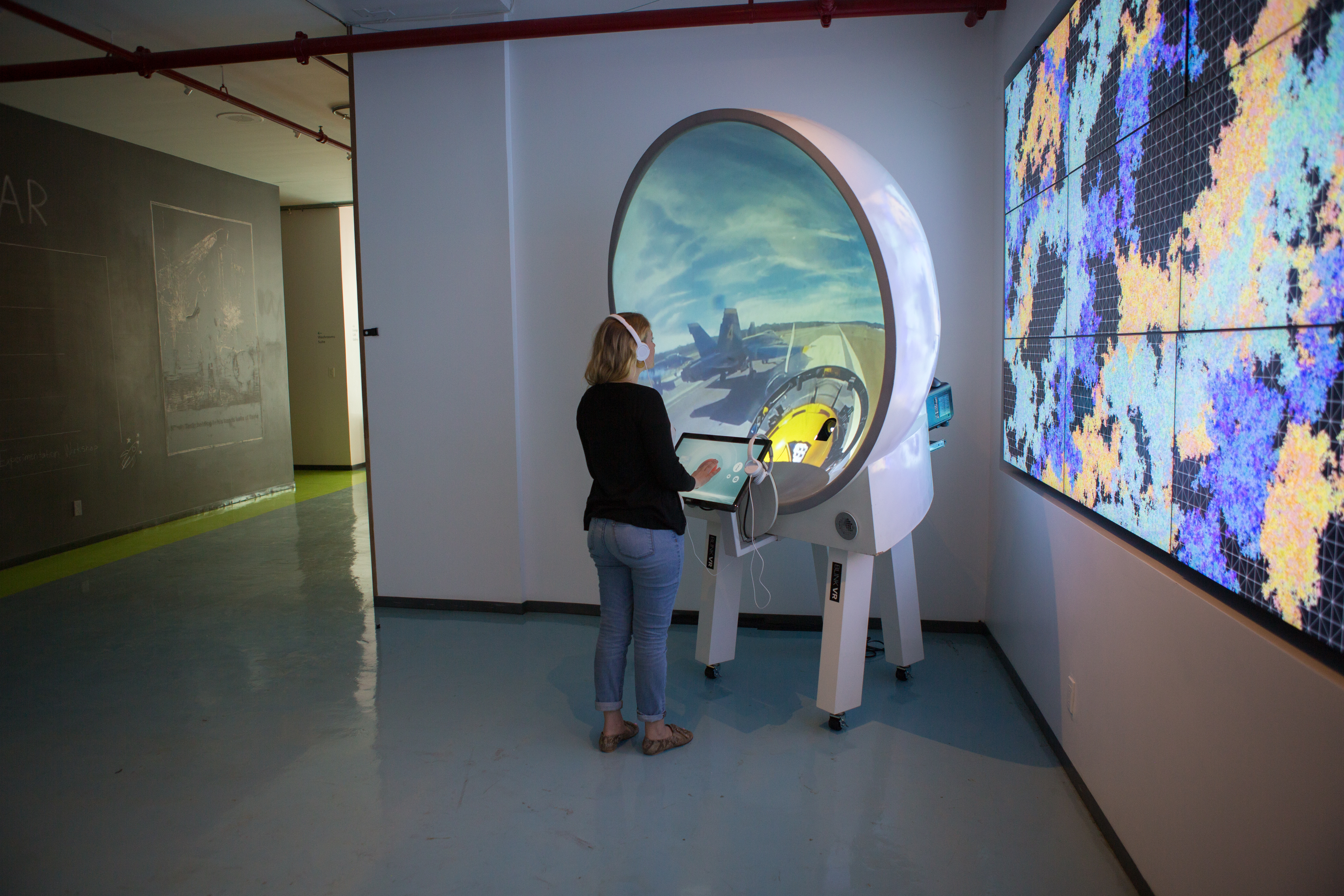 VIRTUAL REALITY DOME
It's virtual reality without the headset!
Featured in BIZ BASH "2017 Preview: Emerging Event Tech You Should Know About"
Used by Google, IBM, Adidas, Youtube, Dunkin', VR Artists, and more.
What is it? – It's a 60″ video dome that allows users to explore and navigate through virtual reality, 360º video content, and 360º photography or renderings.  We designed it to quickly deploy and popup for events, trade shows, retail evironments and experiential marketing activations.
Live Feed
Users can navigate live 360º video sent to the dome with a camera array or standard 360º capture devices.
Content
Use existing VR or 360º content or create a custom experience.
Interactive
Touch screen interface allows users to choose videos to view, explore VR environments, as well as answers prompts and CTAs.
Quickly Deployed
The dome is built to travel, ship, and setup in as little as 2 hours; perfect for trade shows, events, and brand experiences.