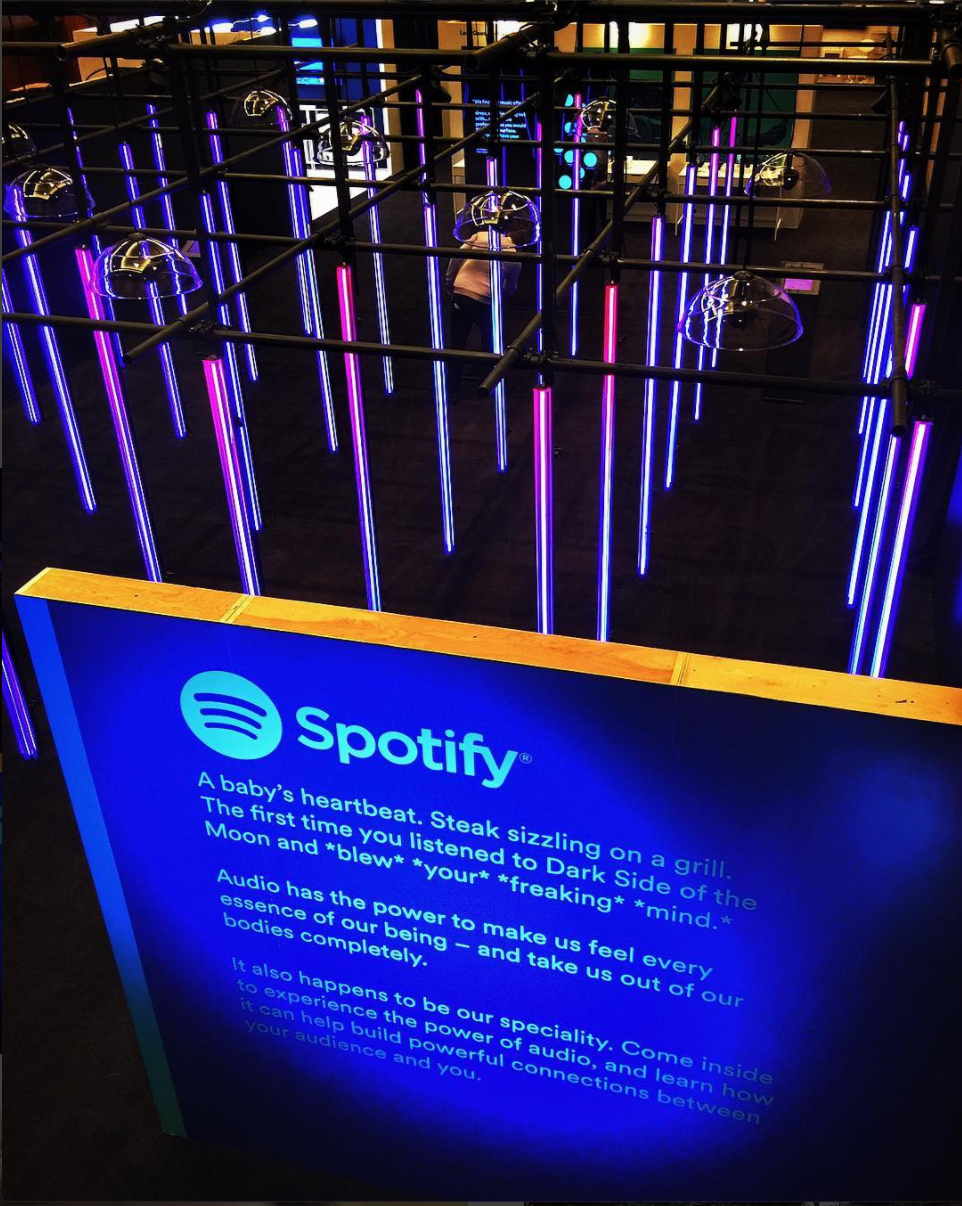 Set | CES, Las Vegas
We partnered with SET Creative to produce and integrate all technology, A/V, and interactive moments for Spotify's presence at CES.
A "forest" of LED lighting synced with touch screens and deconstructed soundscapes to tell stories of Spotify's demographics and user trends.  We developed a system that synced lighting, audio, and touch screen content across the booth to auto-play between Spotify-driven categories.  For instance, music genres influenced color ways of LED's, user profiles and infographics for interaction on touch screens, and soundscapes overhead.  The user experience was intended to be fluid, informative, and seamless no matter when a user began or ended the experience.