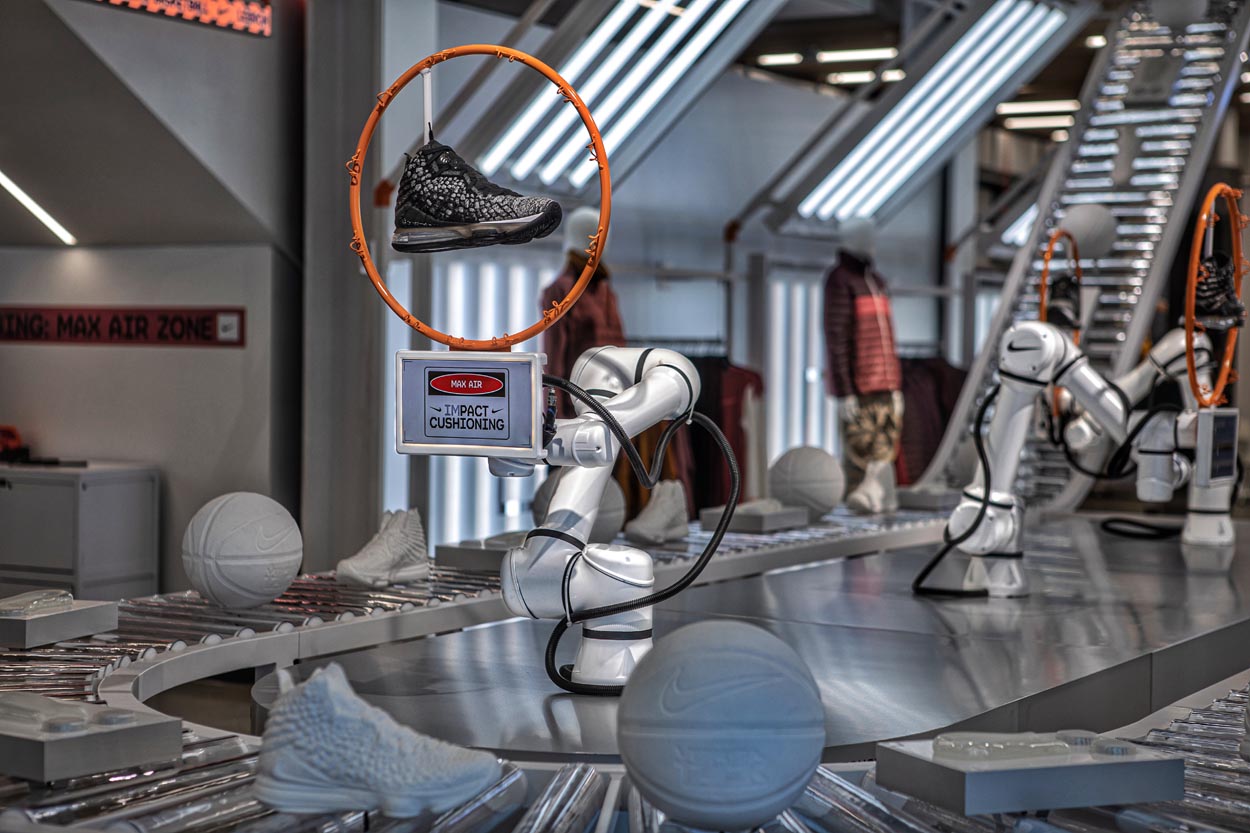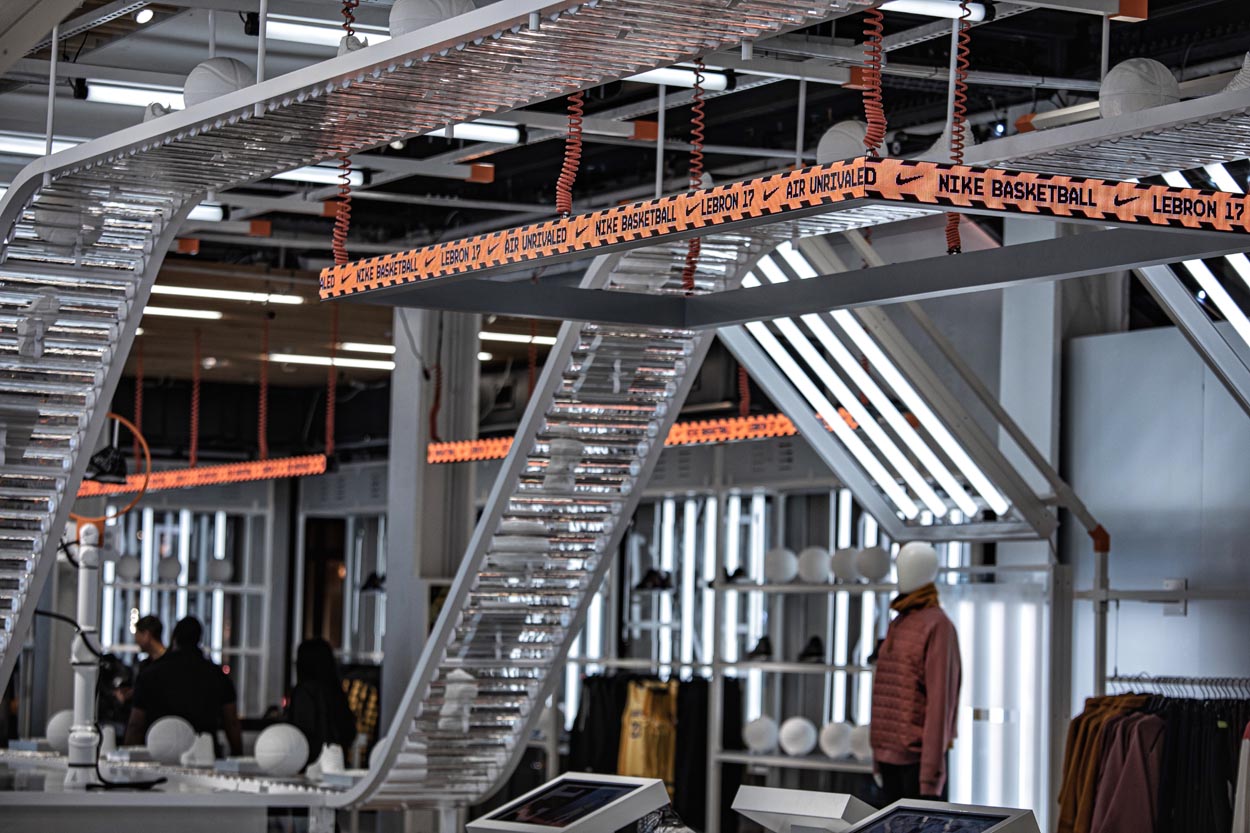 Nike
Soho, NYC
These highly customized robotic arms are choreographed in sequenced movements that showcase all the new features of the Lebron 17.  Using computer vision and skeletal tracking, the lead robot tracks users in the store and follows their movement, showcasing the Lebron 17 shoe directly at the consumer.  See if you can bust a move on the lead robot that 'defends' the court by mirroring your movements in real time.
Custom fabricated 3mm LED Tickers were also created for this activation.  Starting from raw 4″ extruded aluminum, BRDG Studios cut, welded, powder coated and integrated LED technology for these custom Nike ticker displays.
Design by Nike
Robotics customization, programming, and custom build by BRDG Studios.