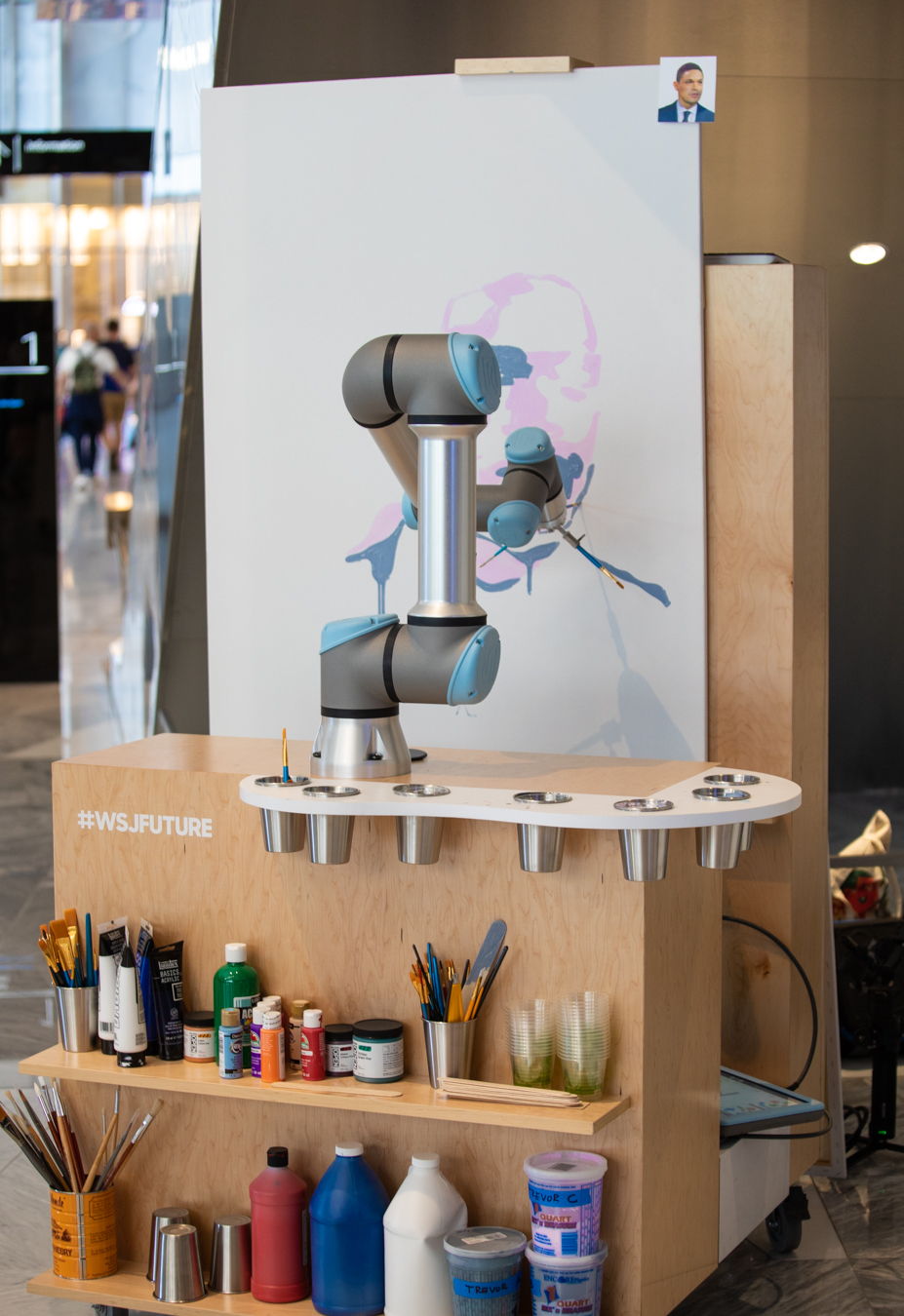 Robotic Portraits
Hudson Yards, NYC
Celebrity portraits painted with an industrial robotic arm. 
Our team of programmers and designers created a live art installation using a 6-axis Universal Robot UR5e, paintbrushes, paint, and canvases.  The arm received brush stroke commands from a computer program that breaks down existing images to a series shapes and and layers of color.  Three different brush sizes and styles were built into a custom tool selector allowing the robot to spin it's wrist to choose a brush.
A series of portraits painted by this installation were used in posters promoting the Wall Street Journal's Future of Everything Festival.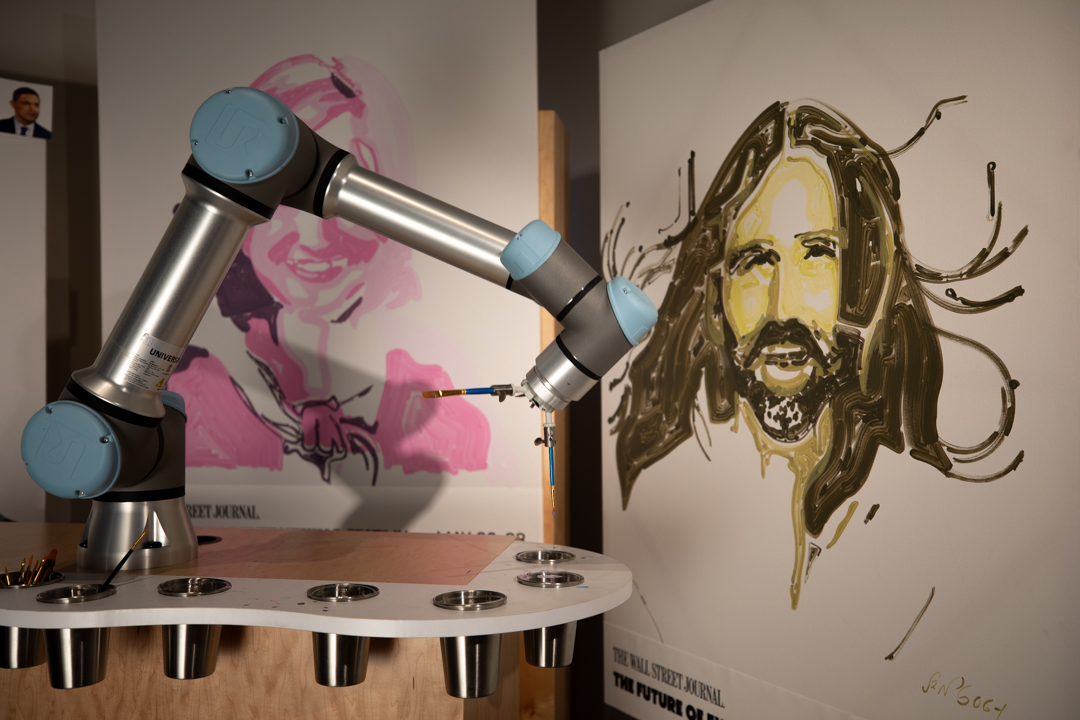 Want to rent this experience or something similar?