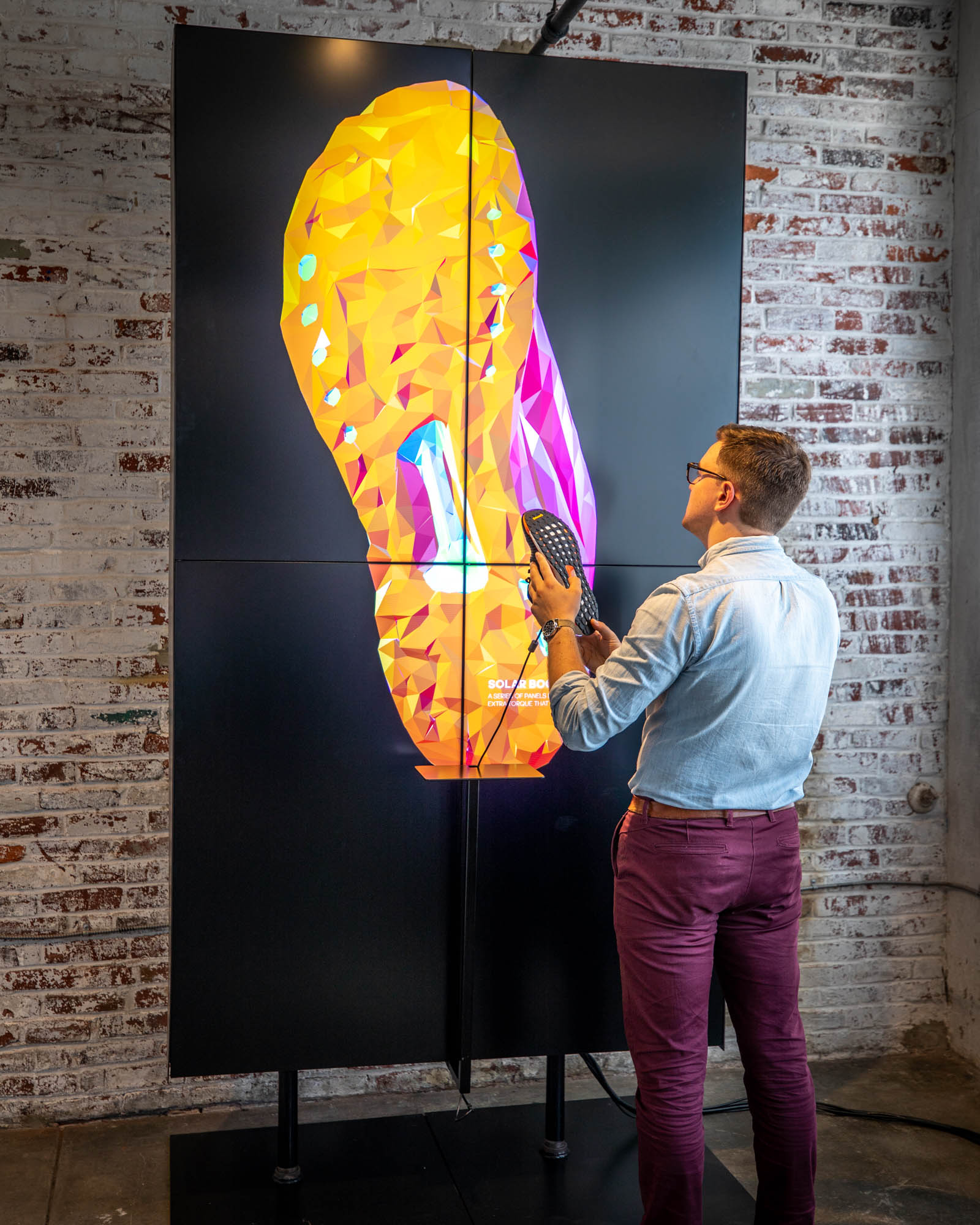 ADIDAS Interactive Footwear
Nationwide
Interactive technologies are a cornerstone of BRDG Studios. This page showcases several different brand experiences we have created for the Global ADIDAS Brand over the past six months. From handheld interactive shoe inserts to entire interactive video mapped dance floors to massive video mapped sculptures at the ADIDAS flagship store in Manhattan.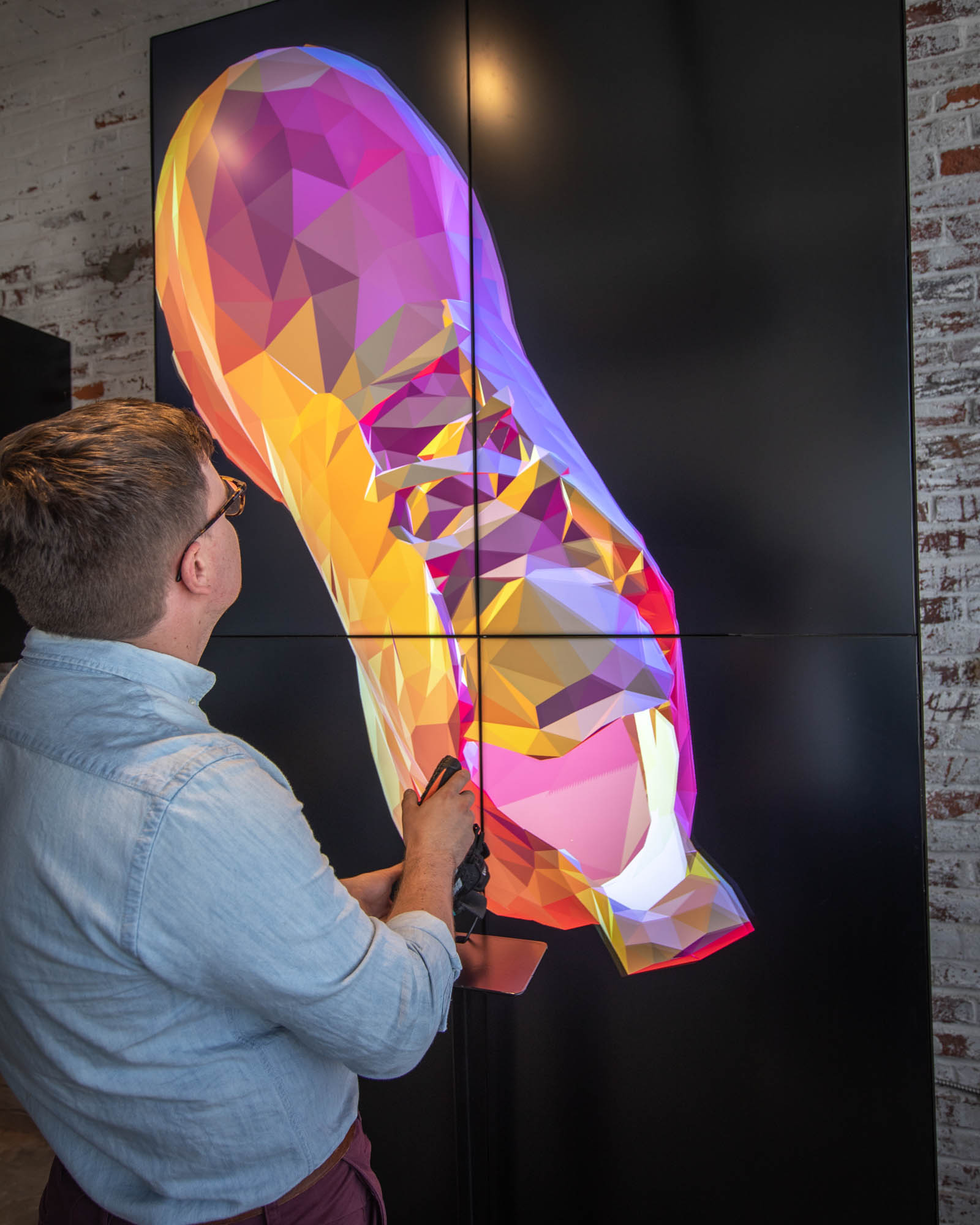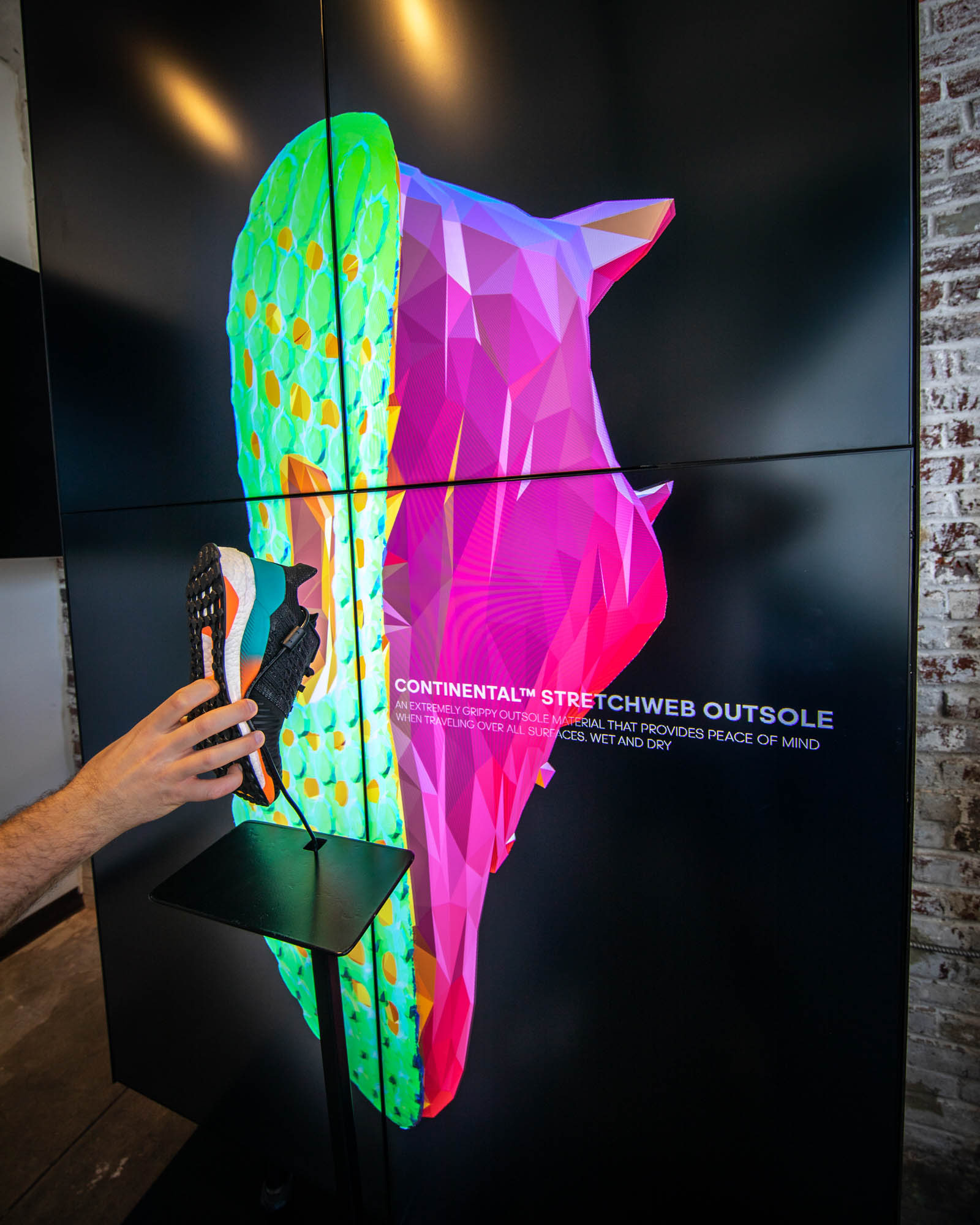 ADIDAS Shrine – Boston
ADIDAS showcases all their new footwear at the Concepts store in Boston.  Towards the back of the store is the Interactive Shrine, a place where you can explore shoe technology and brand stories with our interactive insert.  The interactive experience is updated with new content and interactive capabilities every four weeks.