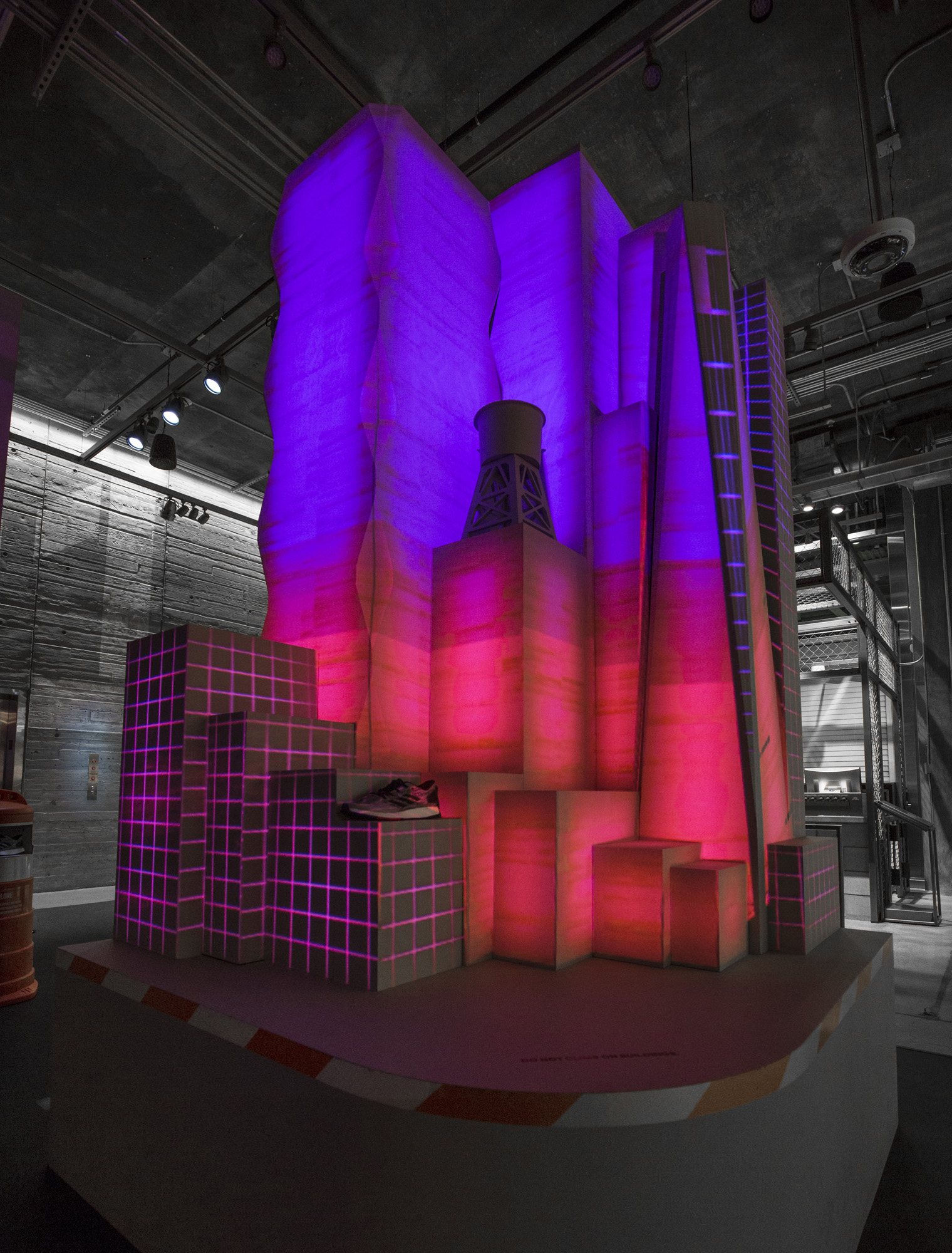 Adidas – 5th Ave, NYC
The consumer experience for Alpha Skin was a pinnacle retail moment for the flagship, and a signature installation for the brand's goal of elevating the way consumers experience creativity in sports.
Our teams brought to life a massive, video-wrapped city scape in the central corridor.  We focused on forms and arrangements of buildings ideal for full activation with video projection, and building custom animations and content for each arrangement along with brand and creative teams.
On-site technicians installed building sculptures, rigged A/V systems, and meticulously video-mapped sculptures in a series of 2 overnight installations.