Water and Vapor Projections
Projecting onto water jets or vapor door ways can be an interesting effect. Here are three examples of this technology in action by other companies.

This installation was by Joaniele Mercier

This installation was by WhiteVoid

This installation was by Klip Collective, Light Harvest and Mojo Video Tech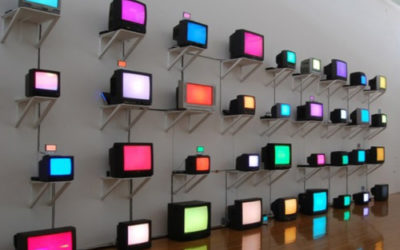 Thinking Outside the Rectangle Video monitors are extremely ubiquitous.  So much so that most of us stare at one for most of the day and night.  The computer screen your reading this on is most likely 16:10 ratio and your TV at home is 16:9 ratio.  That makes up...