Media Stream
The Media Stream is a product we created which allows the user to display all the relevant photos, videos or tweets that are being posted to either their Instagram or Twitter account. The content continually floats by on the screen and if you see something you like, you can touch it to zoom in, and then text or email it to yourself.
The content for the media stream can be aggregated images and videos, live video feeds, or a collection of videos or images which are loaded onto the computer.
The Media Stream can be either projection with a touch screen sensor on the wall, or a 55″ touch screen on a kiosk or mounted on the wall. The Media Stream could also be video mapped onto a Physical sculpture.
Other Ideas and Technology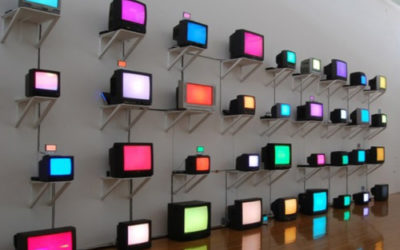 Thinking Outside the Rectangle Video monitors are extremely ubiquitous.  So much so that most of us stare at one for most of the day and night.  The computer screen your reading this on is most likely 16:10 ratio and your TV at home is 16:9 ratio.  That makes up...